There's a lot to remember both when you're on the road and when you are parked up enjoying the sights and sounds New Zealand has to offer.  Here at RnRV we have complied a handy check list for you to use as a reference when getting ready to drive away.
Feel free to email us on admin@rnrv.co.nz if you'd like a printable version of our 'Before you drive away' checklist emailed to you.
Check your stabilizers are would up if you have them, and remember if you are using ramps to pack these back into your garage!
Turn off your LPG and gas supply
Unplugged your 230v power lead if you are plugged into power and safely stow this
Ensure your satellite is in the 'down' position
Garage doors and all exterior hatches are closed and locked
Vents and skylights are closed
Awning is wound in and legs stored appropriately
All windows are closed, do not travel with them open as this can damage your insect screens and blinds
Internal cupboards and drawers are secure and latches are in 'closed/locked' position
Appliance doors like your fridge are closed and locked, and any contents is stored securely with lids on tight
12v appliances are turned off
Standalone steps are stored away, and fitted steps are closed
Trailer brake is off, if you are in a caravan
If you have a bike racks and bikes, that your bikes are safely secured to your rack
All outdoor equipment like tables, chairs and BBQs has been packed away
Empty your toilet cannister and refresh your toilet chemicals
Empty your grey water and refill your fresh water
Happy travels!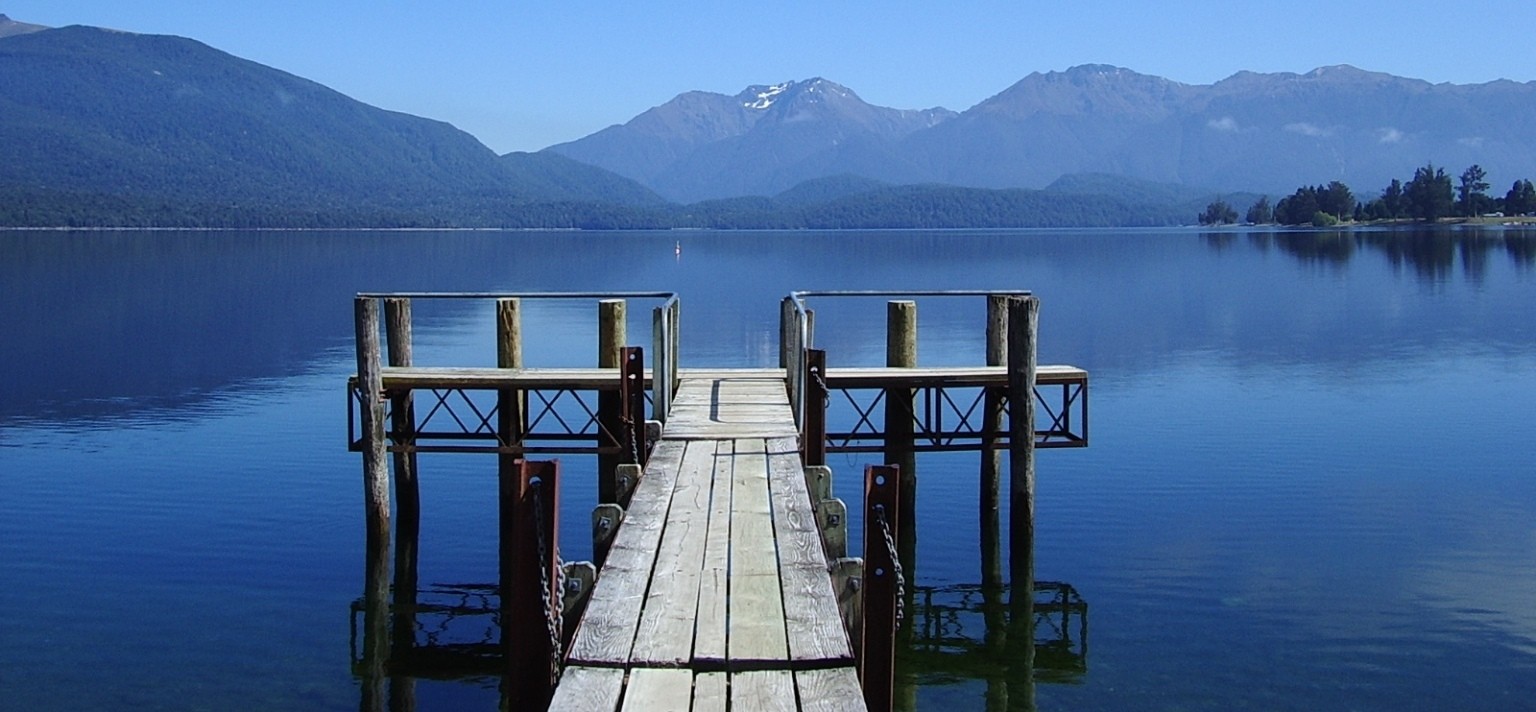 Image: Stunning Lake Te Anau in the South Island
Credit: Must do in New Zealand